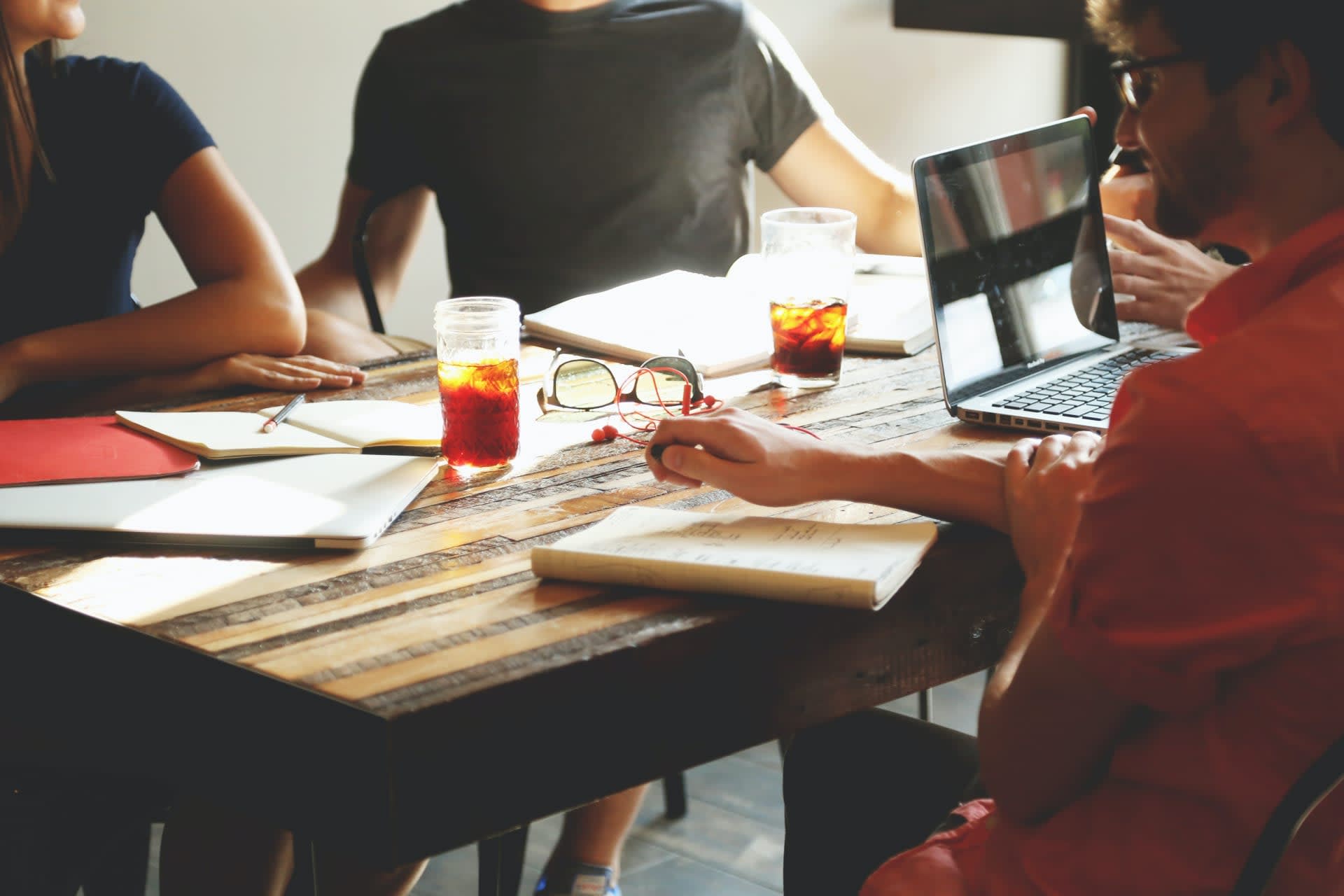 UK People & Culture Manager
London

,

England

,

United Kingdom

Staff
Job description
Location: London (Hybrid working - 50% office minimum)
Job Status: Permanent
Sector: Data Centres, Industrial, High Tech, Commercial and Healthcare
Salary: £50,000 - £65,000
This is an opportunity to be a part of an established and expanding office in London undertaking first class projects. Deerns is a 95-year-old international MEP consultancy involved in mission critical and high technology projects. The London office has been operating since mid-2011 and is looking for an entrepreneurial HR professional to work closely with the Managing Director and leadership team to develop our UK people plan and to drive the hiring, development, retention, and support of the UK team in line with our values of entrepreneurship, design reputation, integrity, cooperation and competence.
Role Purpose
This is a new role within our expanding People team who will work to implement, improve and streamline existing processes. The role requires a focus towards compliance, analysis, training, administration, and customer service. Priorities will include providing guidance to company leadership and will serve as the HR subject-matter expert for matters relating to employment including recruiting and onboarding, ER, policy review and writing, compensation, benefits, HR compliance and HR training.
You will be joining Deerns in a strong period of growth and will take a lead on supporting our management team in identifying and recruiting the best talent to add to their teams so being comfortable in all aspects of the recruiting and selection process is a must. You will need to be familiar in managing a HR system and assist in our ongoing policy work and refinement of existing processes.
This role comes with the opportunity to develop a global HR view by working closely with a Global HR team. 
Key Responsibilities
HR Strategy
Work collaboratively with the Managing Director and Leadership Team to shape future organisational strategy and plans which drive impact and sustainability over time, while delivering on the company values of entrepreneurship, design reputation, integrity, cooperation, and competence.
As the first role holder of a dedicated People and Culture position at Deerns you will be singularly able to influence our future direction, you will need to create buy in on our future direction and strategy at all levels across the business.
Liaising with the global Deerns people team and aligning our local people plan with the global company objectives and priorities.
Cultivating a positive work environment through employee feedback.
Providing HR updates and insights to support business decision making across a range of issues.
Recruitment
Developing a recruitment and onboarding process that delivers and integrates the best hires into the business.
Work closely with team leads in identifying potential recruitment needs and future proofing succession plans.
Develop an ongoing recruitment strategy, drafting job descriptions, posting jobs, sourcing, and developing a pool of qualified individuals, managing the process from start to finish.
Identify candidate pipelining opportunities by researching new sources for talent, cultivating relationships with industry professionals, and networking with graduate schemes.
Manage our ATS software and maximise it's potential to make sure we are reaching the widest breadth and highest quality of candidate.
Employee Relations
Provide generalist HR advice and collaborate with line managers to support various employee relations cases, such as performance management, disciplinaries, long-term sickness absence, or flexible working requests;
Take lead on complex ER cases, demonstrating HR best practice at all times, making sure to follow ACAS guidelines.
Administration
Responsible for managing and overseeing the HR system, ensuring all employee files are up to date, and contain all legal and professional requirements.
Run reports to track and update holiday, absence, turnover, and assist in timesheet management.
Learning and Development
Evolving the performance review system to develop a high performance team culture.
Carrying out regular training reviews to upskill on both hard and soft skills, carrying out skills gap analysis that grow and develop our manager/team lead population.
Other Tasks
Being available for ad-hoc task to support the wider business such as is required.
Job requirements
Person Specification
At Deerns we value experience, the ability to deliver and an entrepreneurial mindset more than qualifications. If that's you then we want to hear from you. While a CIPD Qualification would be preferred it is not essential for the right candidate, however you must have proven, and demonstrable, experience in implementing policies and procedures, dealing with Employee Relations issues (both simple and complex), as well as a strong background in recruiting for positions across all levels of a company.
The role would suit an experienced HR Generalist or HRBP who is looking to really influence and guide a People Team through an exciting period of growth, while having access to the benefits of working for a Global Company.
The right mindset is key for working with us, we want strong characters who bring energy, drive and an entrepreneurial spirit, as well as desire to grow and develop as the Company does.
Experience in the construction sector would be beneficial and preferred.
Knowledge/Skills
Proven experience working in an HR generalist position for 5+ years (essential), preferably within a construction services environment.
Level 5 CIPD qualification or working towards (preferred).
Experience working as a HR Manager/HRBP or equivalent for 3+ years (preferred).
A strong background in Employee Relations, experience within and engineering/technical recruitment role, and experience in policy implementation and development.
Excellent communicator, able to present complex information in a way that generates understanding.
Intermediate to advanced knowledge of the MS Office suite, particularly Outlook, Word, PowerPoint, and Excel (experience with databases preferred).
Previous experience of working within the construction/design sector.
Excellent organisation skills, comfortable juggling multiple campaigns and priorities in a busy and dynamic environment.
Ability to work to tight deadlines while under pressure.
Strong communication and interpersonal skills, able to clearly articulate business requests with all levels of the business.
Personal Behaviours
Excellent communicator, able to build and foster a strong one team culture.
Strong prioritisation skills, initiative, and the ability to anticipate problems and provide solutions.
Confident in making nuanced judgments and prioritising time and effort.
Proactive with a sense of urgency in all tasks.
Diligent and committed to producing accurate work of the highest standard.
Excellent time management skills, capable of managing conflicting priorities and adapting to unforeseen changes.
Thrives in a fast-paced environment, displaying high levels of energy, tenacity, and focus;
Intuitive, able to assess situations and take initiative while also willing to seek assistance when necessary.
This role would be ideally suited to someone who is passionate, versatile, personable and articulate.

At this time, we are unable to offer employment visa sponsorship.
Please no agencies at this time.